Brand
Don't get too attached — this content made a permanent move to uniform.hudl.com. We'll kill everything below on April 16.
This provides an overview of the key components that make up Hudl's Brand, along with guidelines on how to use them properly.
---
Brand Colors
Our Brand colors help us represent Hudl in a consistent way.
At Hudl, we bleed orange. It's been in our DNA since our very beginning. It represents confident intensity. Use Orange when introducing new people to the Hudl brand.
Generous use of white as negative space plays an important role in conveying smart, reliable and understated Uniform personality traits.

Electric carries nearly as much intensity as Orange. Use Electric when you need to express confident intensity or to demand attention. In executions where the Hudl brand is already established, use Electric as an alternative to Orange to add visual interest through color diversity.

The cool grey colors of Ink, Evening and Slate play a reliable and understated supporting role to Orange and Electric. Slate is the origin color of the neutral colors of the Uniform UI Color System.
---
Brand Orange
#ff6300, RGB(255, 99, 0), CMYK(0, 76, 100, 0)
Brand Electric
#009ce3, RGB(0, 156, 227), CMYK(73, 25, 0, 0)
Brand Ink
#232a31, RGB(35, 42, 49), CMYK(77, 67, 58, 63)
Brand Evening
#38434f, RGB(56, 67, 79), CMYK(76, 64, 51, 39)
Brand Slate
#4e5d6c, RGB(78, 93, 108), CMYK(72, 57, 43, 20)
---
Hudl Logo
Our logo is our most recognizable brand asset. Treat it well.
---
Full Logo
The full Hudl logo is our primary logo — it is the preferred logo for representing Hudl.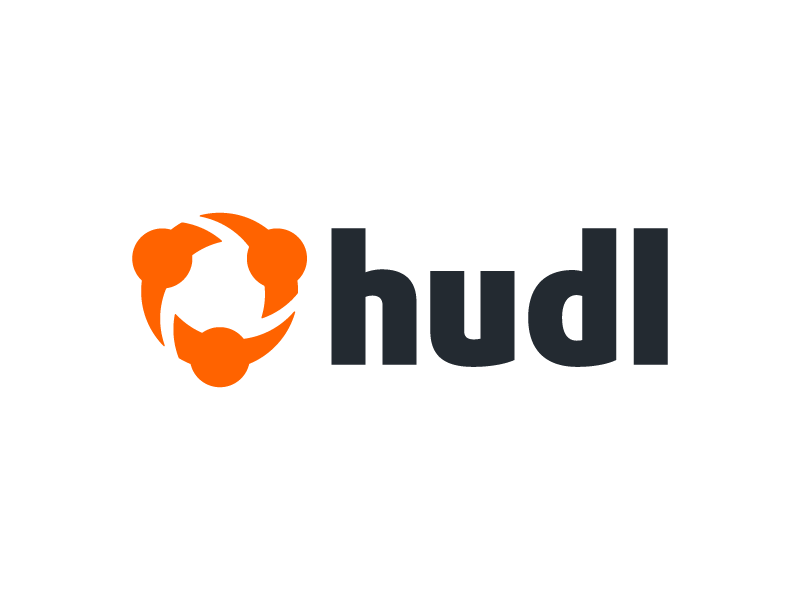 For Print (12.6MB .zip) - For Web (1.9MB .zip)
---
Color Variations
To make sure our logo always stands out, several color variations can be applied. Use a version with the orange mark whenever possible.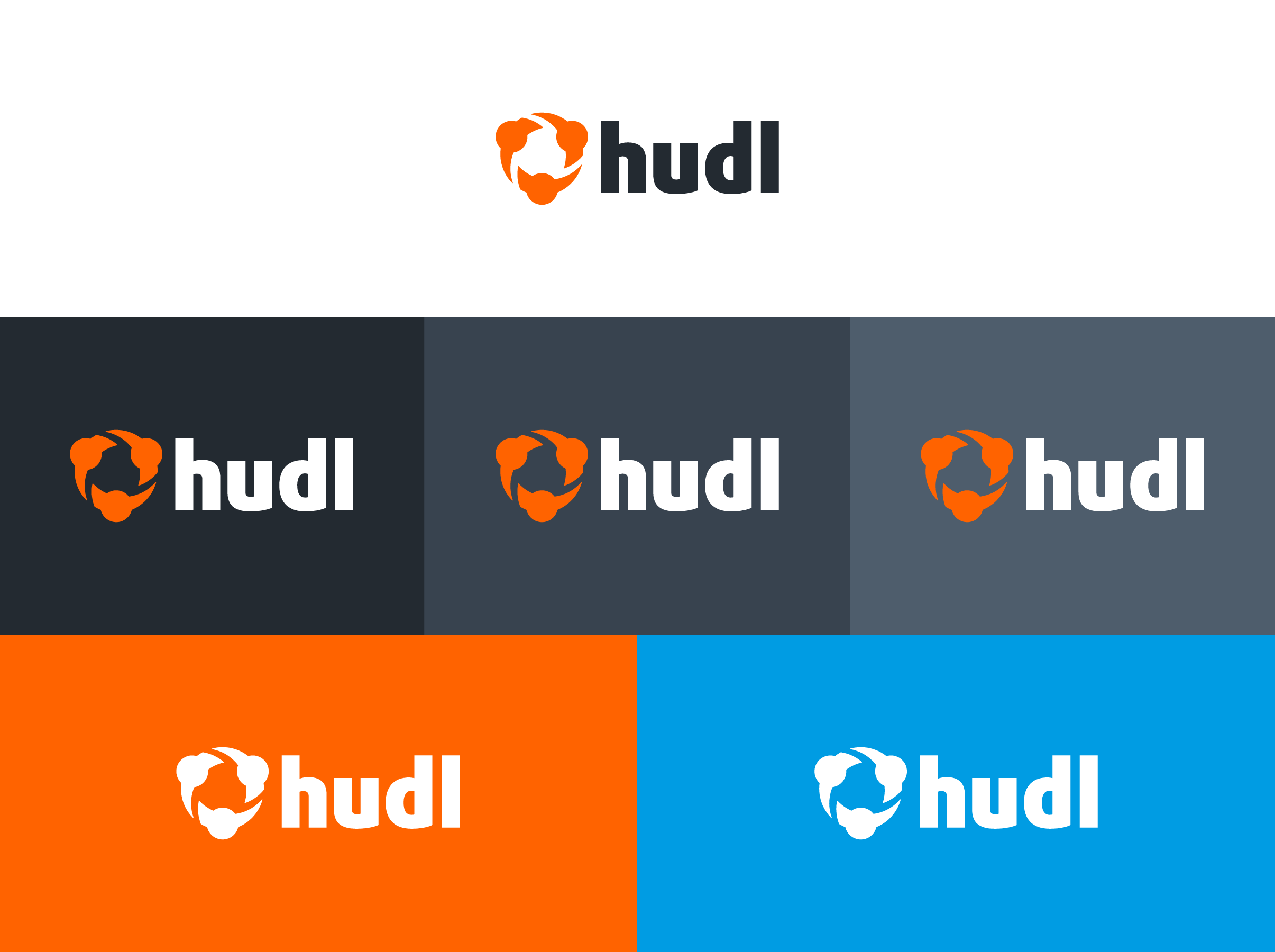 ---
Logo Mark
Our mark is the aerial view of three people in a huddle. The mark should always remain upright and symmetric. The three people should always remain together. For audiences who already know our brand, the mark can be used on its own. For new markets and audiences, the full Hudl logo should be used.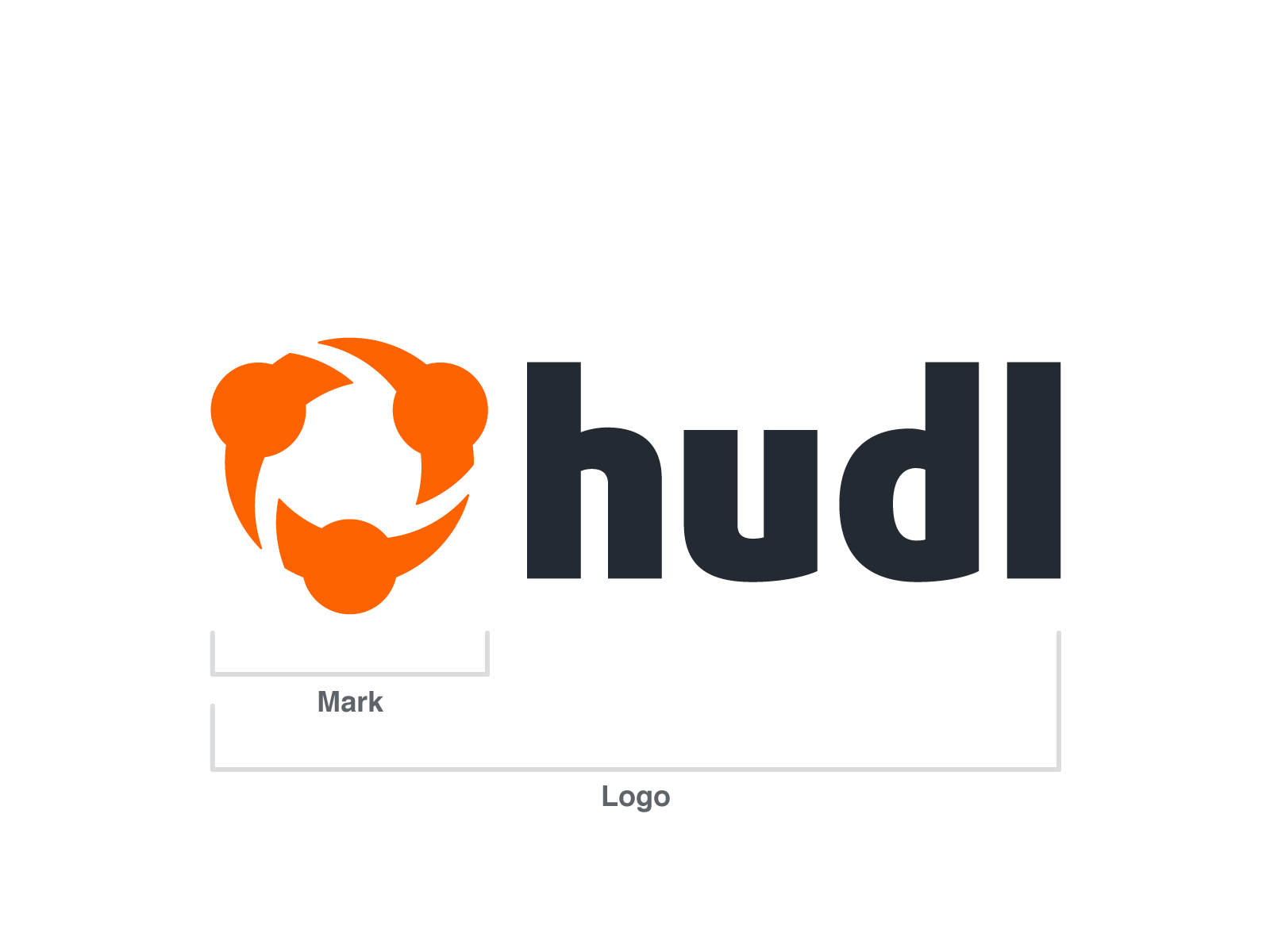 For Print (7.4MB .zip) - For Web (1.3MB .zip)
---
Minimum Sizes
The Hudl logo should never be smaller than 72px wide on the web, or 1" in print. If confined to a smaller area, use only the mark.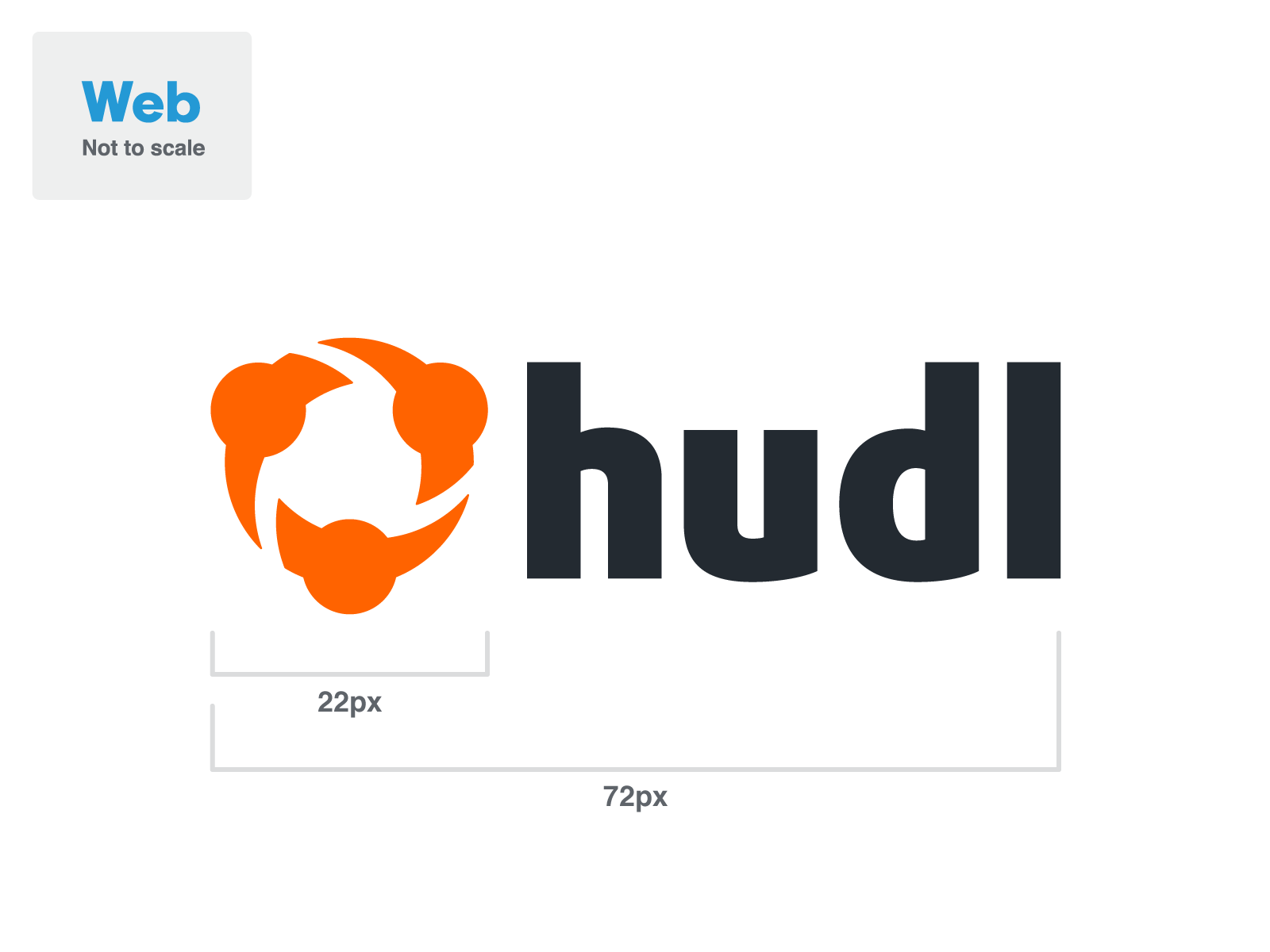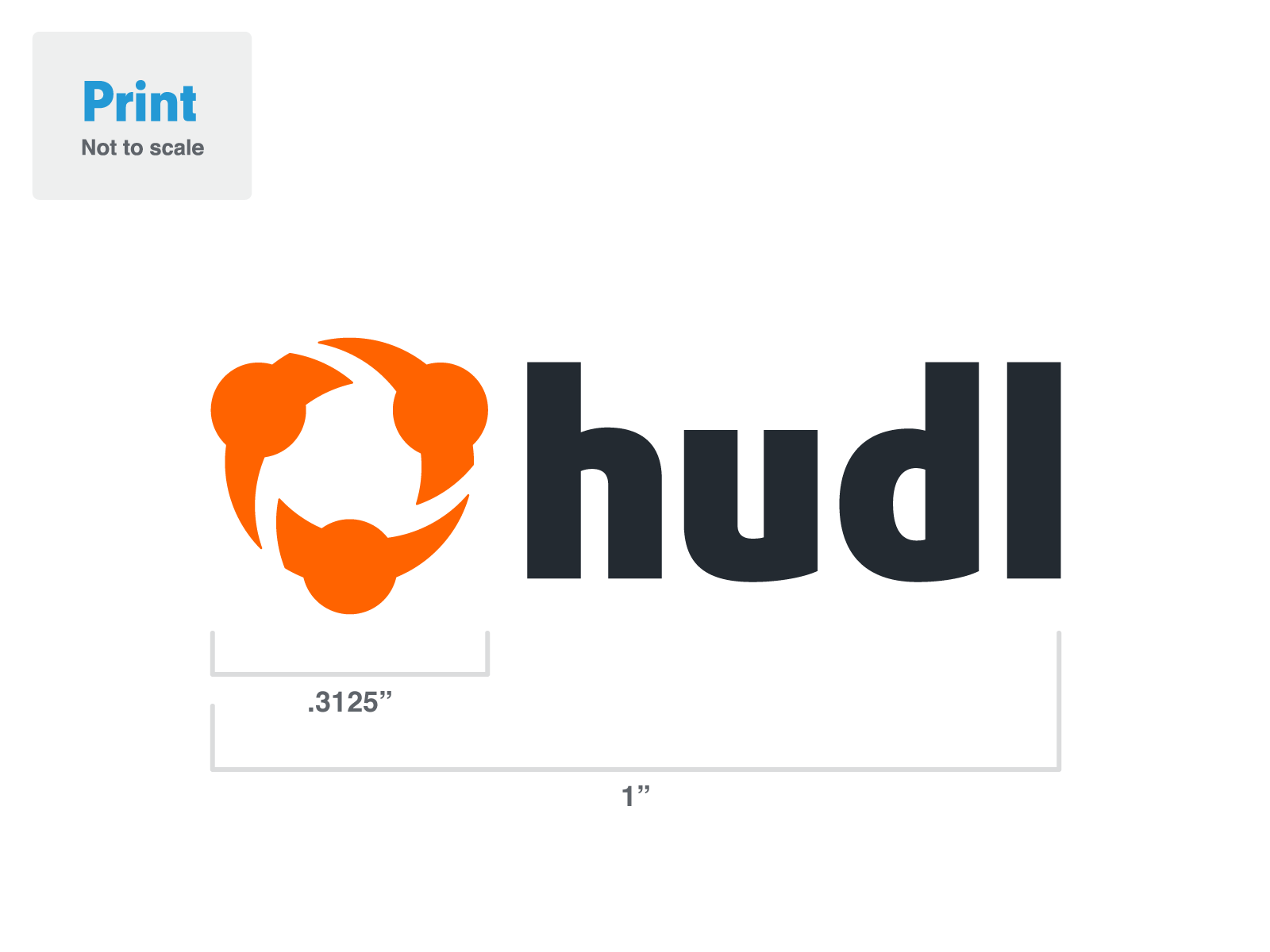 ---
Do's & Don'ts
We're not big on rules, but our logo is a big deal. Below are some guidelines to make sure it always looks great: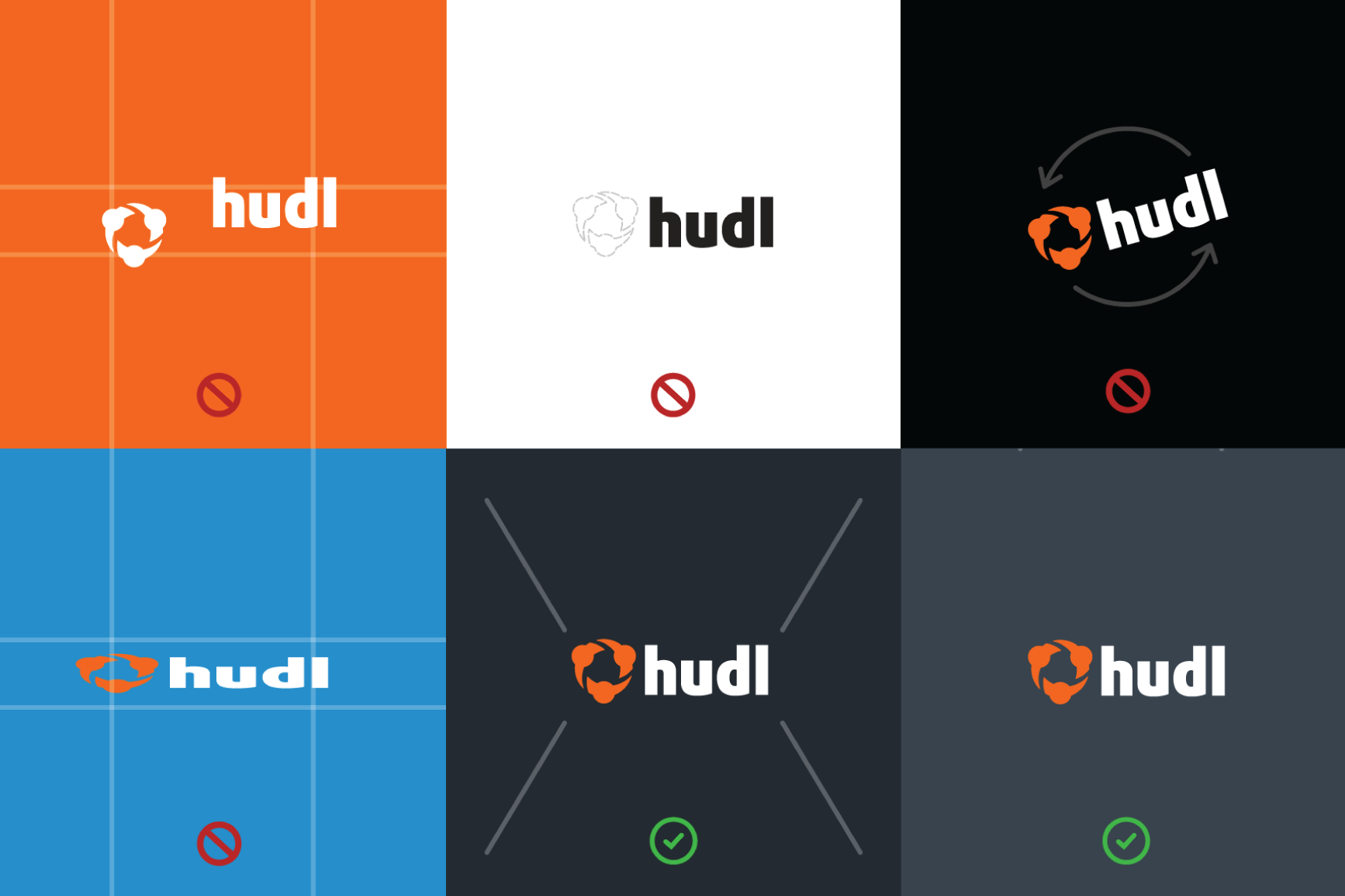 Don't change the placement of the mark.
Don't use the wordmark without the mark.
Don't stretch, skew or rotate the logo.
Do leave plenty of space around the logo.
Do try to keep the logo on a neutral background.
---
Sub-Brands
Each of our branded products has an extended logo. These should only be used on material specific to that product.
---
Hudl Assist
Hudl Assist is an add-on service offered to basketball and American football teams. Coaches send us game video, and our professional analysts break it down with team and individual stats in 24 hours or less.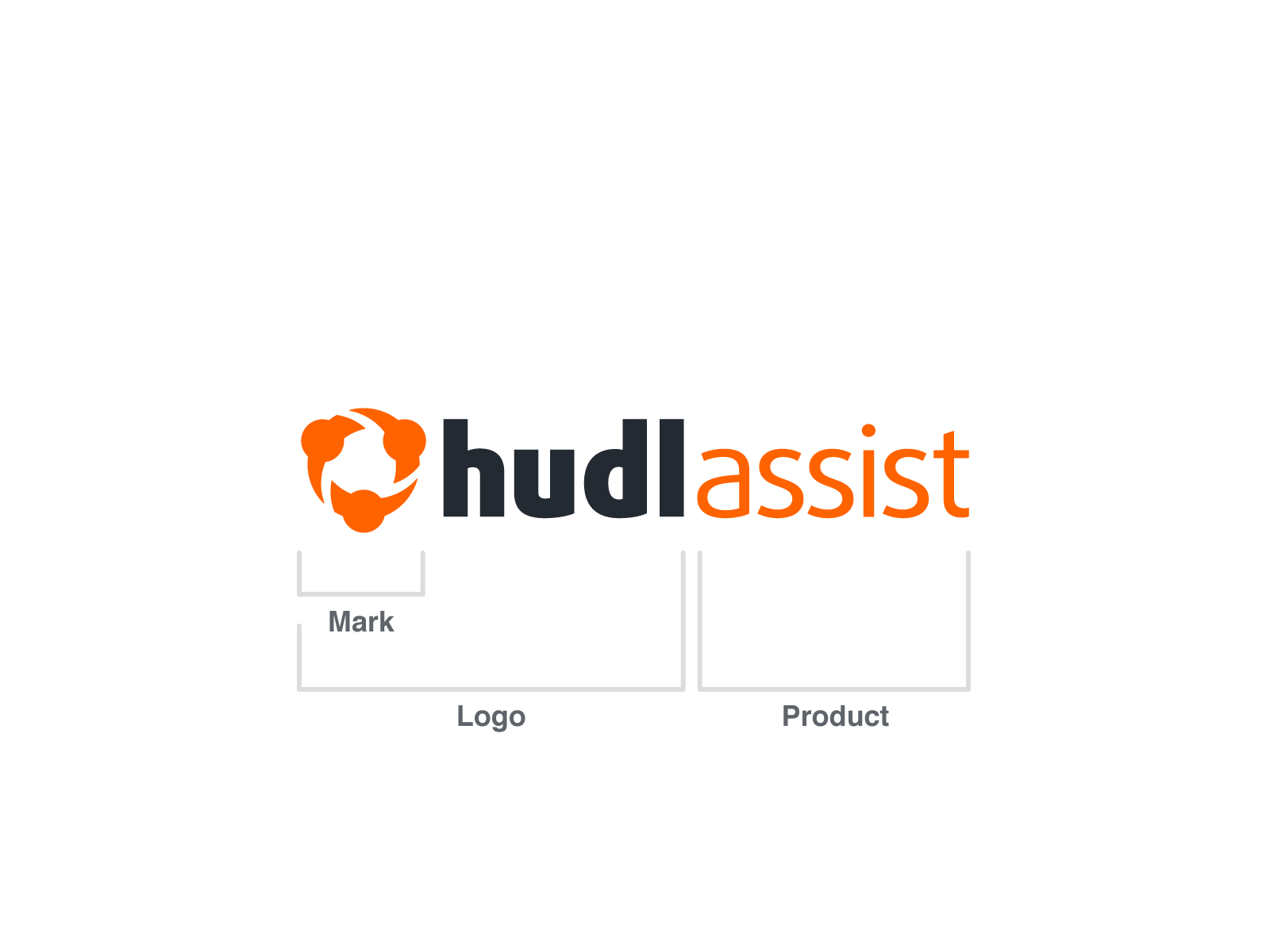 ---
Hudl Sideline
Hudl Sideline is a wireless instant replay solution allowing coaches to make in-game adjustments from the sideline or press box.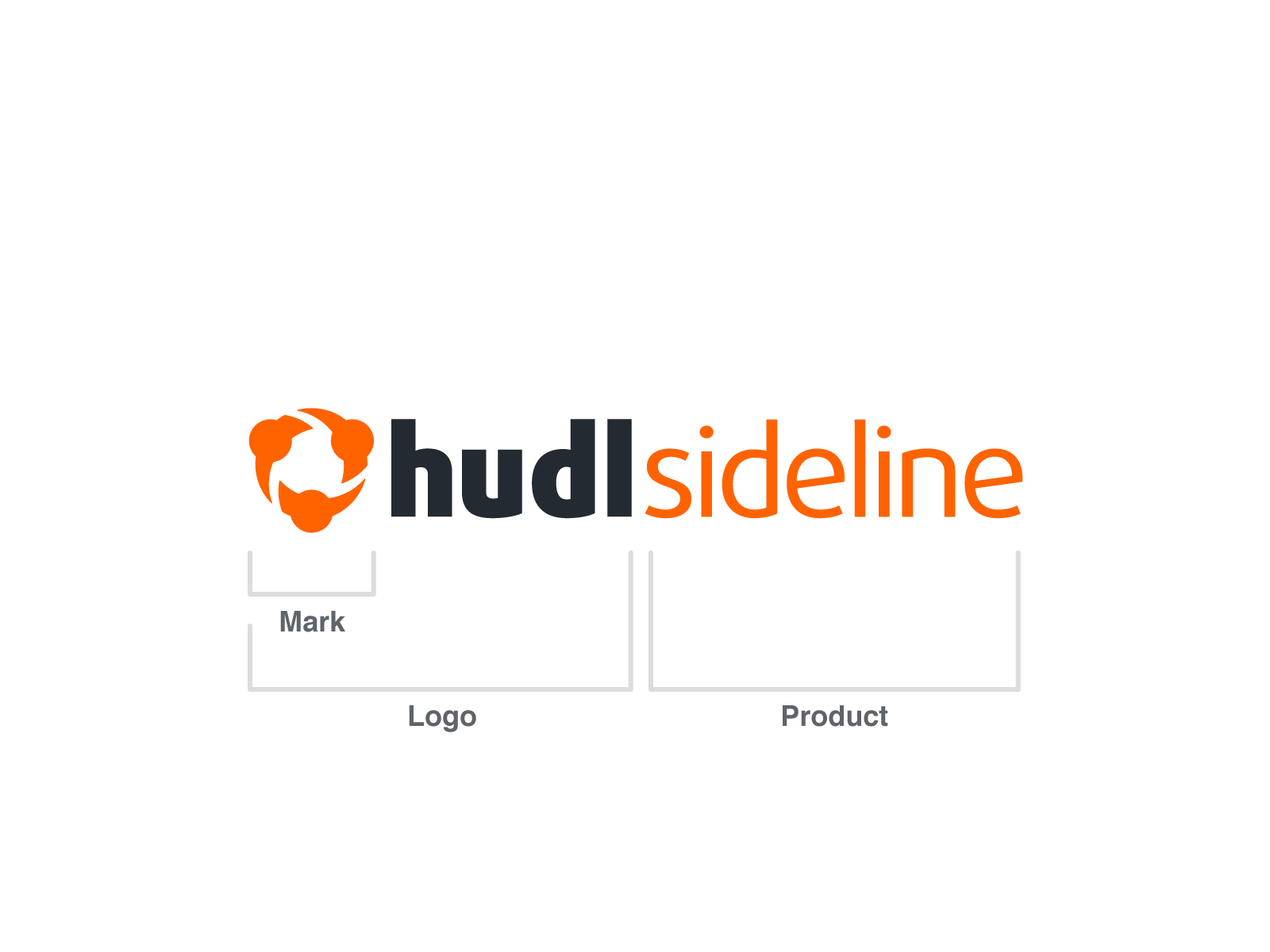 Logo Set (30MB .zip) - Photo Set (1MB .zip)
---
Hudl Technique
Hudl Technique is a mobile app that allows coaches and athletes to analyze and improve with slow motion playback and side-by-side comparisons.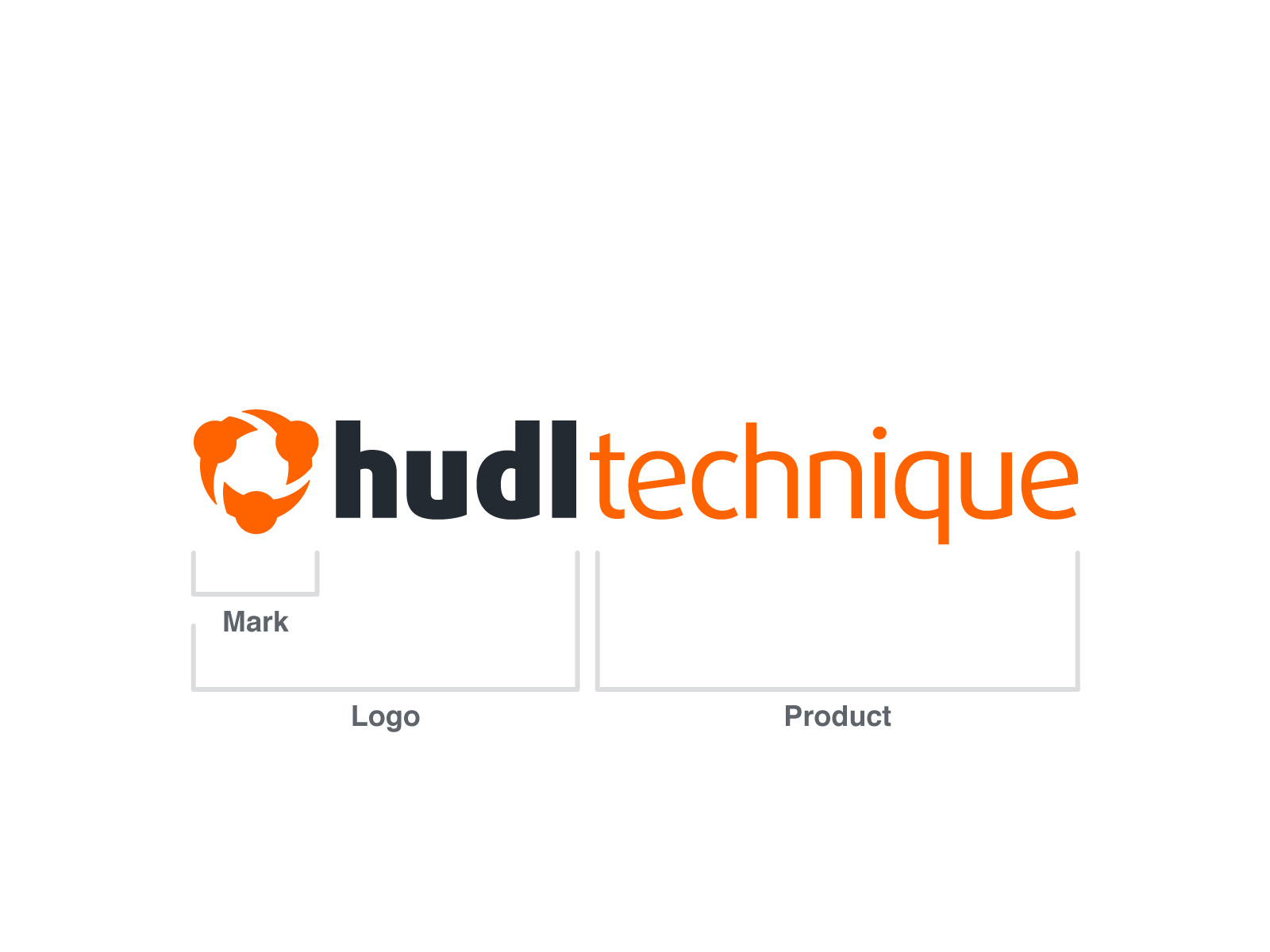 Logo Set (30MB .zip) - Photo Set (1.2MB .zip)
---
Hudl Combine
Hudl Combine is a free mobile app designed for football athletes to test their athleticism by recording a series of events to calculate a verified Nike Football Rating.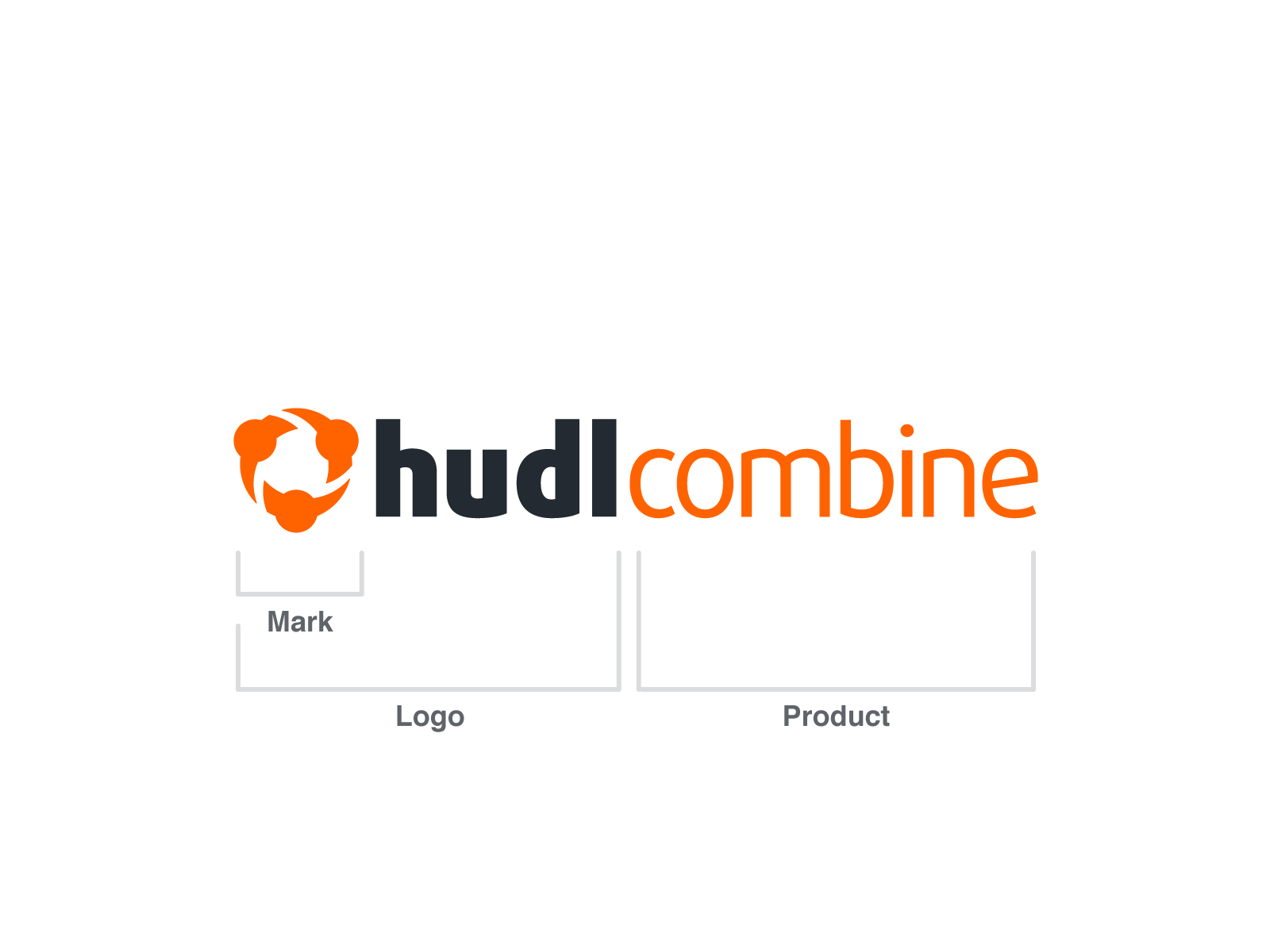 Logo Set (29MB .zip) - Photo Set (2.7MB .zip)
---
Branded Feature Logos
Branded features are built to exist within Hudl as part of the standard interface. Users have access to these features both on Hudl.com and in the Hudl mobile app.
---
Performance Center
Performance Center is a year-round training destination within Hudl, fully equipped with exclusive video content from the world's best coaches and athletes.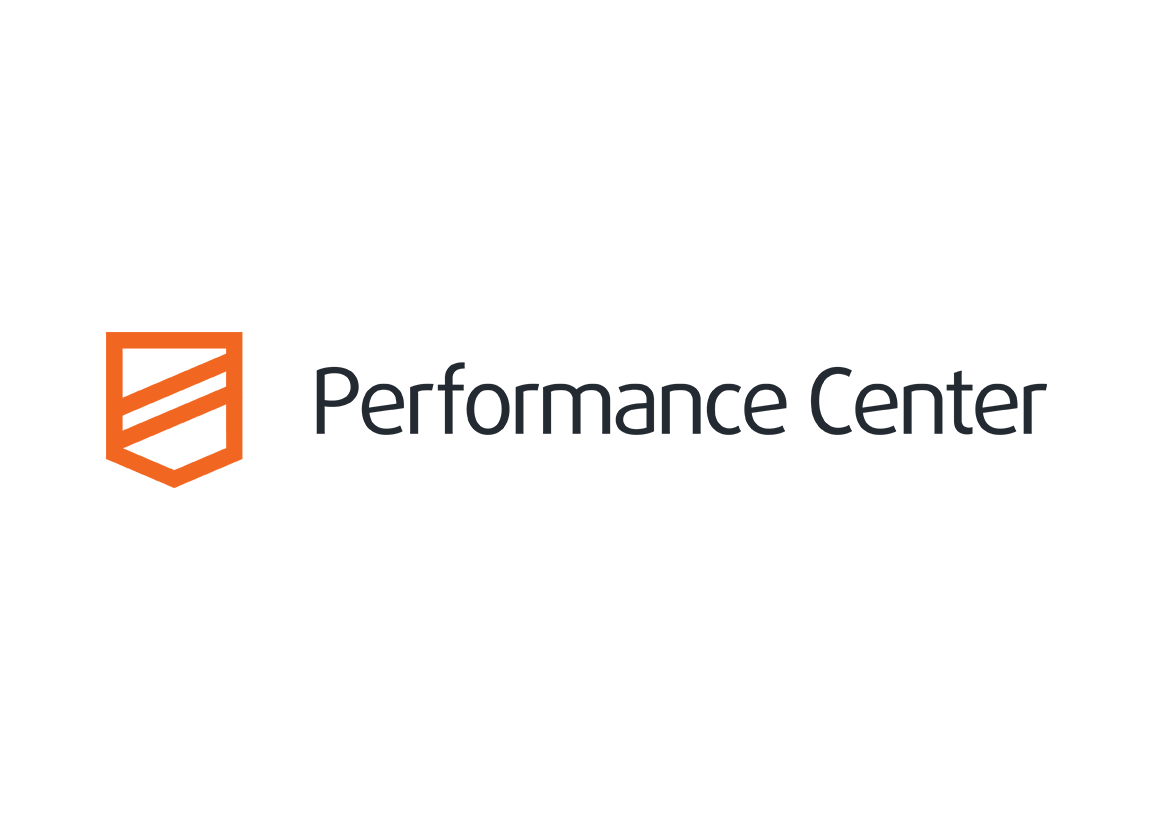 ---
Play Tools
Play Tools is an add-on available to football teams interested in creating virtual practice scripts and playbooks to review in Hudl.